Arbus, Pattada, Dorgali, Santu Lussurgiu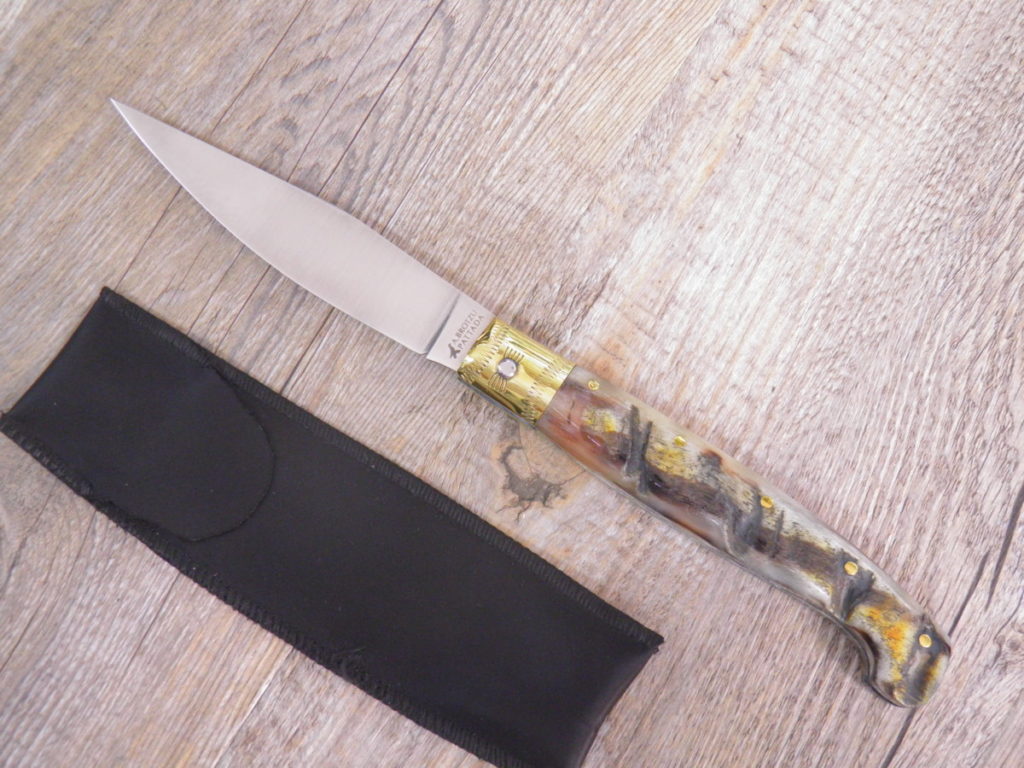 Sardinian knives online how to choose them?
The Resolza/arresoja: are the sardinian clasp knives, which takes different names and shapes depending on the internal region of production and use. Pattada, Arbus, Dorgali, Guspini, Santu Lussurgiu and others.
Pattadese : the "myrtle-leaf" blade, ram's horn or mouflon, the collar does not completely wrap the handle at the bottom, the blade should be slightly longer than the handle.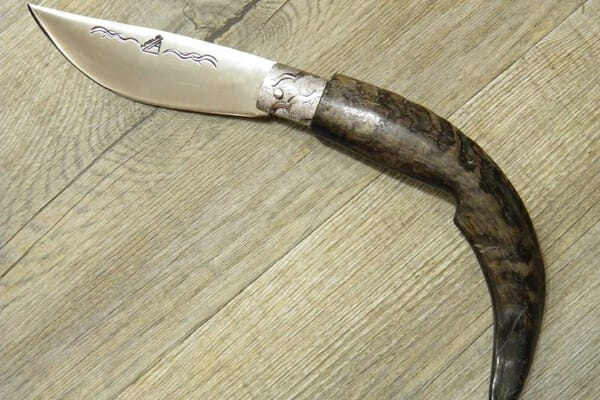 Lussurzese, Arburesa, Dorgalese
Arburesa : with a rounded or broad-leaved blade, it is one of the best leather scabbards. Indispensable for those who go hunting for wild boar. The Mouflon horn handle and steel blade make the knife a perfect kitchen utensil.
Lussurgese knife : another school of skilled knifes is in Montiferru; the Lussurzesa has a leaf blade, a handle in mouflon or ram horn.